THE COWBOY TREASURE HUNT
WAS SOLVED by
Wade VanLandingham
JUNE 17, 2020
Thank you for your dedication to the cowboy treasure hunt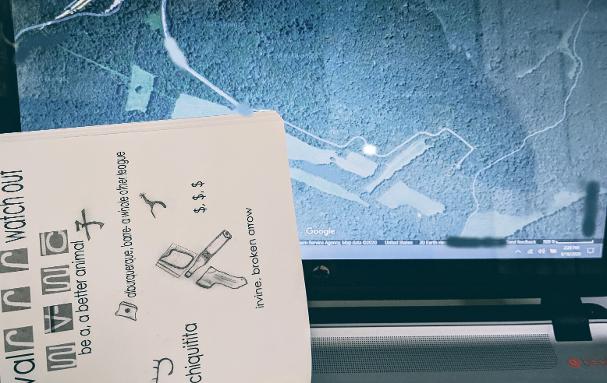 COWBOY is a book with a story and puzzles crafted to lead the clever reader to $1000 hidden cash with an additional $100 left during during a later on-site confirmation. It was buried in Kentucky in 2010. Above is the trace book map and a Google Maps look anyone could have used once the state, county, park, and other hints were discovered in the book text/puzzles.
The word arrow and the $,$,$ symbols are closest to the tree that shaded the treasure and guarded the 5 rocks over the years. Most of the time, you could drive up to the bend just above the clearing and get to about 20 yards of the box and then it was just about 10 feet south of the first treeline you would pass through walking into the clearing. There were some things along the road that changed slightly over the years but miraculously, not much around the tree. Other onsite clues were left near solo trees seen on the map over the half-dozen visits to the site. There was also a horseshoe suppose to be there for the finder however, it may have been bad luck so it took a journey elsewhere.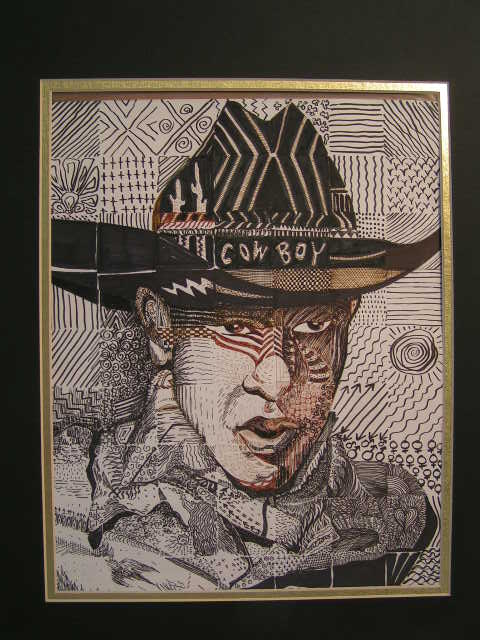 This hunt was inspired by a framed gift of art called COWBOY. It was created by the talented artist Sheri Friedman.
AN ORIGINOVEL LLC PRODUCTION © COPYRIGHT 2020